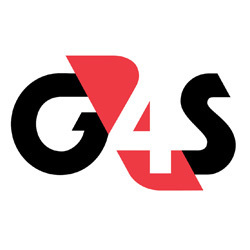 HOSPITAL DETAIL OFFICER
Winter Haven, FL
Health Insurance, Life Insurance, Dental Insurance, Vision Insurance, Disability Insurance, 401K / Retirement plan, Paid vacation
HOSPITAL DETAIL OFFICER

*Resume required with ACTIVE FDLE Standards + 2 years' experience.*

The world's leading private security organization, G4S, has an immediate job opportunity for a Hospital Detail Officer. G4S is a security provider for the United States government, fortune 500 companies, nuclear power plants, oil and gas companies, airport, ports, banks, hospitals, factories, warehouses, commercial facilities, residential communities and much more.

As a full time employee of G4S, you will be entitled to the following benefits:
• Major Medical, Dental and Vision
• Paid vacation
• 401K
• Opportunities for additional training to aid in your professional development

As an employee you will also be able to participate in the Promote Me! Community. Promote Me! is available to interested current employees as a way to express interest in further advancement, as well as gain information and encourage professional development.

Further, as a current employee you will be eligible to participate in large group rates for the following benefits:
• Critical Illness
• Accident Insurance
• Whole Life Insurance
• Individual Short-Term Disability
• Pre-Paid Legal Services
• Identity Theft Services
• Pet Insurance

In addition, G4S provides benefits that are automatically available to all full or part-time employees, whether you enroll in a G4S insurance plan or not. And with no premiums to pay!
• RxCut Pharmacy Discount Program
• Doctor on Demand
• Qualsight LASIK Savings
• Perks at Work: G4S Employee Discount Program
• Alliant Credit Union
• Purchasing Power
• Active & Fit: G4S Fitness Center Membership
• FinFit: Financial Wellness Program
• DailyPay: Access your pay when you need it

G4S offers job security, excellent pay and benefits, and career opportunities. We offer entry level careers, management careers, sales careers and executive careers across the United States and internationally.

Physical Requirements and Environment:
• Environment: Indoor and outdoor, temperature ranges from moderate to extreme cold and heat
• Major activity: Walking, standing, speaking, listening, observing
• Physical efforts to carry out job duties: Standing, walking, and sitting. Minimal to no stooping or kneeling.

ABOUT THE COMPANY

EOE Minority/Female/Disabled/Veteran/Sexual Orientation/Gender Identity.

G4S is an Equal Opportunity/Affirmative Action Employer and an Alcohol- and Drug-Free Workplace.

G4S will consider qualified applications with criminal histories in a manner consistent with applicable federal, state, and local laws.

If you have any questions regarding Equal Employment Opportunity, Affirmative Action or Diversity and Inclusion, or have difficulty using the online system and require an alternate method to apply, please contact our Corporate Human Resources Department via our website.


• Must possess a high school diploma or equivalent

• Must possess a minimum of two (2) years of work experience as a Law Enforcement, Corrections or Military Police Officer
• Must possess a current and valid driver's license
• Current possession of, or the ability to obtain, Florida Class D/Security Officer and Class G/Armed Officer Licenses
• Must have an active State of Florida Certification in Law Enforcement or Corrections
• Must be at least 18 years old or the minimum age required by the State, if higher
• Must be a U.S. citizen or foreign citizen legally authorized to work in the United States
• Must have access to reliable transportation
• Subject to a drug screen to the extent permitted by law
• Must be able to provide, upon job offer, a DD214 discharge document with discharge status indicated, if prior military
• Upon acceptance of a job offer, must be able to pass the following:
o MMPI - Psychological testing, if armed or otherwise required
o Physical exam, if armed or required by client contract

• Supervise and control detainee behavior during the operation of the detention center; or restrain by force if necessary, using handcuffs and other restraints
• Perform searches of people, objects capable of concealing contraband, buildings, indoor and outdoor areas which may involve feeling or detecting objects, walking, kneeling, bending or stopping for long periods of time
• Transport or escort detainees (hostile, aggressive, passive, etc.) using handcuffs and other approved restraints in accordance to policy and procedure
• Administer basic emergency first aid when necessary
• Communicate effectively and coherently with hospital staff or detainees with approved facility communication devices including the telephone system, intercom system, and portable or base radios; demonstrate effective communicative skills with detainees, public and hospital staff
• Maintain weapon, equipment and uniforms in functional condition as prescribed for by G4S policy
• Ability to operate radio or telephone equipment and/or console monitors
• Ability to interact cordially and communicate with the public
• Effective oral and written communication skills
• Active listening skills
• Ability to assess and evaluate situations effectively
• Ability to identify critical issues quickly and accurately
• Attention to detail

*Resume required with ACTIVE FDLE Standards + 2 years' experience.*

17506